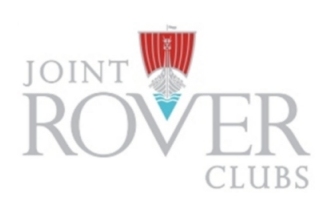 JOINT ROVER CLUBS
| Home| About us| Rover Events and Rallies| Search JRC|
Joint Rover Clubs - New One Stop Resource for Rover Enthusiasts
The Joint Rover Clubs venture has been formed to co-ordinate activities of a group of the existing one model Rover clubs. Members of any of the participating Clubs are welcome at Club Meets, Rallies etc of any of the other JRC Clubs. A combined Event Calender is published at the JRC website.
Background
The past five years has seen the formation of the Joint Rover Clubs (JRC) composed of the committee's of a number of existing Clubs working together in equal partnership. Participating Clubs are:

Rover Sports Register,


Rover P4 Drivers' Guild,


Rover P5 Club,


Rover P6 Club,


Rover SD1 Club,


Rover 200 & 400 Owners Club,


Rover Coupe Owners Club,


Rover 75 & MG ZT Owners Club
JRC has been created to promote closer co-operation between the clubs in areas such as publicity, events, meetings and regalia. Key individual club events are now being identified as being 'in association with the Joint Rover Clubs' to encourage the participation of all models of Rovers, thereby adding further interest. Individual club websites now contain links to a Joint Rover Clubs website, www.jointroverclubs.org.uk, and a specific Facebook Group has been set up to ensure that information is shared effectively.